Keynote Speakers of CGIP 2023
---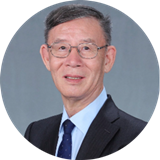 Distinguished Presidential Chair Prof. David Zhang
FIEEE, FIAPR, FRSC and FCAE
The Chinese University of Hong Kong (Shenzhen), China
David Zhang graduated in Computer Science from Peking University. He received his MSc in 1982 and his PhD in 1985 in both Computer Science from the Harbin Institute of Technology (HIT), respectively. From 1986 to 1988 he was a Postdoctoral Fellow at Tsinghua University and then an Associate Professor at the Academia Sinica, Beijing. In 1994 he received his second PhD in Electrical and Computer Engineering from the University of Waterloo, Ontario, Canada. He has been a Chair Professor at the Hong Kong Polytechnic University where he is the Founding Director of Biometrics Research Centre (UGC/CRC) supported by the Hong Kong SAR Government since 1998. Currently he is Distinguished Presidential Chair Professor in Chinese University of Hong Kong (Shenzhen). Over past 40 years, he has been working on pattern recognition, image processing and biometrics, where many research results have been awarded and some created directions, including medical biometrics and palmprint recognition, are famous in the world. So far, he has published over 20 monographs, 500+ international journal papers and 40+ patents from USA/Japan/China. He has been continuously 8 years listed as a Global Highly Cited Researchers in Engineering by Clarivate Analytics during 2014-2021. He is also ranked about 47 with H-Index 126 at Top 1,000 Scientists for international Computer Science. Professor Zhang is selected as a Fellow of both RSC (Royal Society of Canada) and CAE (Canadian Academy of Engineering). He also is a Croucher Senior Research Fellow, and an IEEE Life Fellow and an IAPR/AAIA Fellow.
Speech Title: "Advanced Biometrics: Research and Development"
Abstract: In recent times, an increasing, worldwide effort has been devoted to the development of automatic personal identification systems that can be effective in a wide variety of security contexts. As one of the most powerful and reliable means of personal authentication, biometrics has been an area of particular interest. It has led to the extensive study of biometric technologies and the development of numerous algorithms, applications, and systems, which could be defined as Advanced Biometrics. This presentation will systematically explain this new research trend. As case studies, a new biometrics technology (palmprint recognition) and two new biometrics applications (medical biometrics and aesthetical biometrics) are introduced. Some useful achievements could be given to illustrate their effectiveness.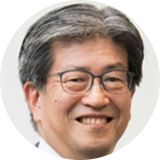 Prof. Kohei Cho
Tokai University, Japan
Kohei Cho graduated from Department of Applied Physics at the Tokyo University of Science in 1979 and finished his master course on remote sensing at Chiba University in 1981. After working ten years at the Remote Sensing Technology Center of Japan (RESTEC), he joined Tokai University. He has served several times as the Technical Commissions officers of the International Society for Photogrammetry and Remote Sensing (ISPSR). He has been the General Secretary of the Asian Association on Remote Sensing (AARS) since 2009. He has published more than 100 papers on remote sensing in national & international journals and proceedings. He is also co-author of 15 books on remote sensing and image processing. His scientific interest includes but not limited to sea ice monitoring using passive microwave sensors, disaster monitoring from space, and e-Learning. He was awarded the Dr. Boon Indrambarya Gold Medal of AARS in 2009, the Samuel Gamble Award of ISPRS in 2012, and ISPRS Fellow in 2022.
Speech Title: "Importance of Sea Ice Observation from Space for Monitoring the Global Warming"
Abstract: Global warming is one of the most serious problems facing mankind in the 21st Century. The IPCC WG1 report published in August 2021 says that Global warming of 1.5°C and 2°C will be exceeded during the 21st century unless deep reductions in CO2 and other greenhouse gas emissions occur in the coming decades. Sea ice has an important role of reflecting the solar radiation back into space. However, once the sea ice melt, the open water starts to absorb the solar radiation which may speed-up the global warming. This is called ice albedo feedback. Thus, monitoring of sea ice is very important from global warming point of view. Sea ice observation from space using sensors onboard satellites is a powerful tool for monitoring the global distribution of sea ice on daily basis. In my talk, after shortly reviewing the current status of global warming, the technologies of monitoring sea ice from space will be presented including the reduction trend of sea ice distribution of the Arctic Sea.