Invited Speakers
---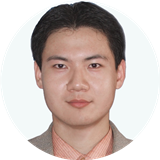 Prof. Hongmin Gao
Hohai University, China
Hongmin Gao received the B.S. degree in communication engineering from Hohai University, Nanjing, China, in 2006, and the Ph.D. degree in computer application technology from Hohai University, Nanjing, China, in 2014. He is currently a Professor and doctoral supervisor with the College of Computer and Information, Hohai University. He is the deputy director of Jiangsu marine monitoring equipment and data processing engineering center. He also has been approved for the "333 Project" of Jiangsu Province as young and middle-aged academic leaders in 2022. In the last five years, he was undertaking two research projects supported by the National Natural Science Foundation of China (NSFC), one research project supported by Jiangsu Natural Science Foundation, one research project supported by transformation of scientific and technological achievements in Jiangsu Province and participating the National Key R&D Program of China. Part of the research results have been applied in water resource flood disaster monitoring and operation decision supporting System of water conservancy, which won the second prize of Jiangxi Province Science and Technology Advancement Reward in 2018. His research interests include deep learning, information fusion, and image processing in remote sensing.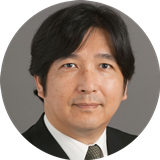 Prof. Issei Fujishiro
Keio University, Japan
Issei Fujishiro is currently a professor of information and computer science at Keio University. Before joining Keio in 2009, he had held a faculty position at the University of Tokyo, University of Tsukuba, Ochanomizu University, and Tohoku University. He received his Doctor of Science from the University of Tokyo in 1988. He has 37-year career in the field of visual computing, with a particular focus on modeling paradigms and shape representations, applied visualization design and lifecycle management, and smart multi-modal ambient media. He has served as an associate editor for several international journals, including IEEE Transactions on Visualization and Computer Graphics and Elsevier Computers and Graphics and Journal of Visual Informatics. He chaired 37 international conferences, including CG International 2017, IEEE VIS 2018/2019 (SciVis), and Cyberworlds 2019. He was the President of Institute of Image Electronics Engineers of Japan (IIEEJ) and Visualization Society of Japan, and a Vice President of the Society for Art and Science. He is presently appointed as a member of Science Council of Japan. He is a fellow of the Japan Federation of Engineering Societies and Information Processing Society of Japan and an honorary member of IIEEJ. He is a 2021 inductee into IEEE Visualization Academy.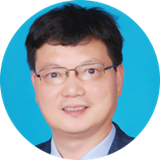 Prof. Xiaogang Jin
Zhejiang University, China
Xiaogang Jin is a professor in the State Key Laboratory of CAD&CG, Zhejiang University. He is the Director of Zhejiang University-Tencent Game Intelligent Graphics Innovation Technology Joint Laboratory, Chairman of Zhejiang Virtual Reality Industry Alliance. He has published more than 150 papers in important international academic journals such as ACM Transactions on Graphics (Proc. of Siggraph, Proc. of Siggraph Asia), IEEE Transactions on Visualization and Computer Graphics, IEEE Transactions on Image Processing, IEEE Transactions on Multimedia, Computer-Aided Design, etc. His current research interests include digital human, cloth animation, traffic simulation, collective behavior simulation, virtual try-on, digital face, implicit surface modeling and applications, creative modeling, computer-generated marbling, sketch-based modeling, and virtual reality. He received an ACM Recognition of Service Award in 2015 and the Best Paper Awards from CASA 2017 and CASA 2018.
More speakers are updating...